NOW FOR
MORE
21-29 Medi 2018, Abertawe
To coincide with the main performance dates there is a mini festival, an extended 'art weekender' – Now For More involving all of the city's cultural institutions and organisations, large and small. In their own way, each will respond to the main themes – The British Empire Panels and the legacy of WW1, and the impact of war and conflict on human relationships. Now For More will feature one-off special events, exhibitions, artist talks, family activities and trails, public artworks, workshops and performances by outstanding contemporary artists in multiple locations across Swansea.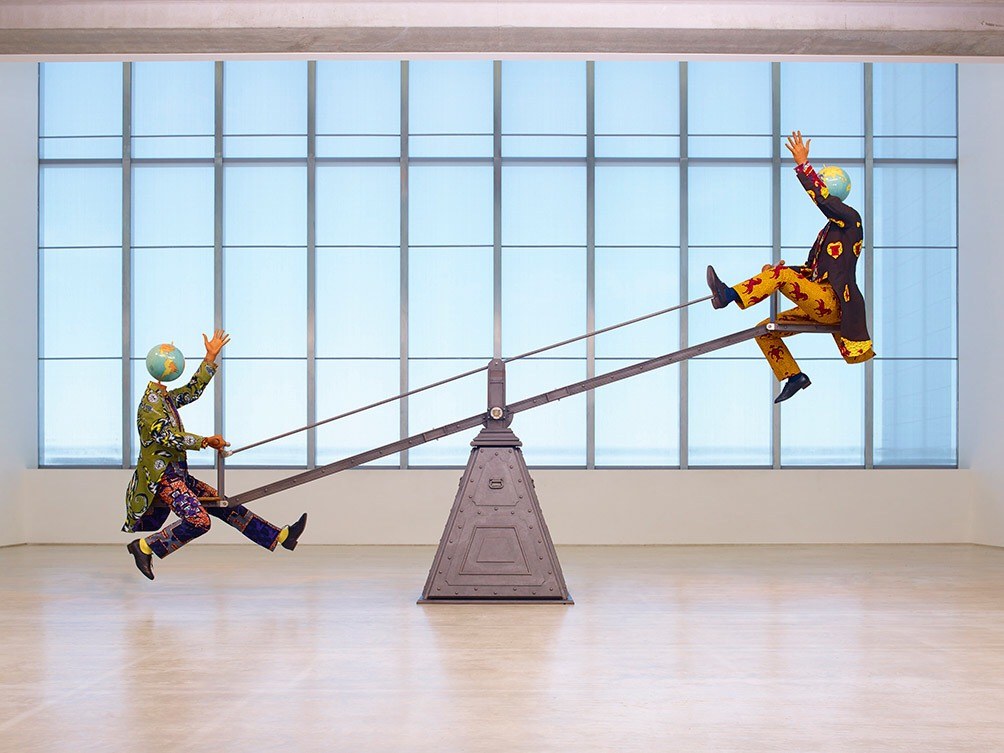 At the heart of Now For More sits Yinka Shonibare's MBE (RA) 'End of Empire' at the Glynn Vivian Gallery which was commissioned by 14-18 NOW and presented at Turner Contemporary, Margate in 2016. This hugely resonant work offers an important counterpoint to NYA \ NTH - as a metaphor for dialogue, balance and conflict and symbolising the possibility of compromise and resolution between two opposing forces.
Access to all participating Now For More venues and projects is FREE and a full programme of events and will be posted soon.
NOW THE
PERFORMANCE
Nawr Yr Arwr/Now The Hero is a multi-artform, site-specific project created by Swansea born interdisciplinary artist Marc Rees for 14-18NOW. This bold and exciting commemoration of WWI will take place in and around the Brangwyn Hall, Swansea during Harvest, September 2018.
Read More