NOW THE
PERFORMANCE
Now The Hero / Nawr Yr Arwr is a promenade, multi sensory experience, where the audience will be guided over two and half hours from the stunning open expanse of Swansea beach to the intimate surroundings of The Brangwyn Hall.

Tuesday 25 – Saturday 29 September 2018

6.30pm - 9.00pm
TICKETS £15/£12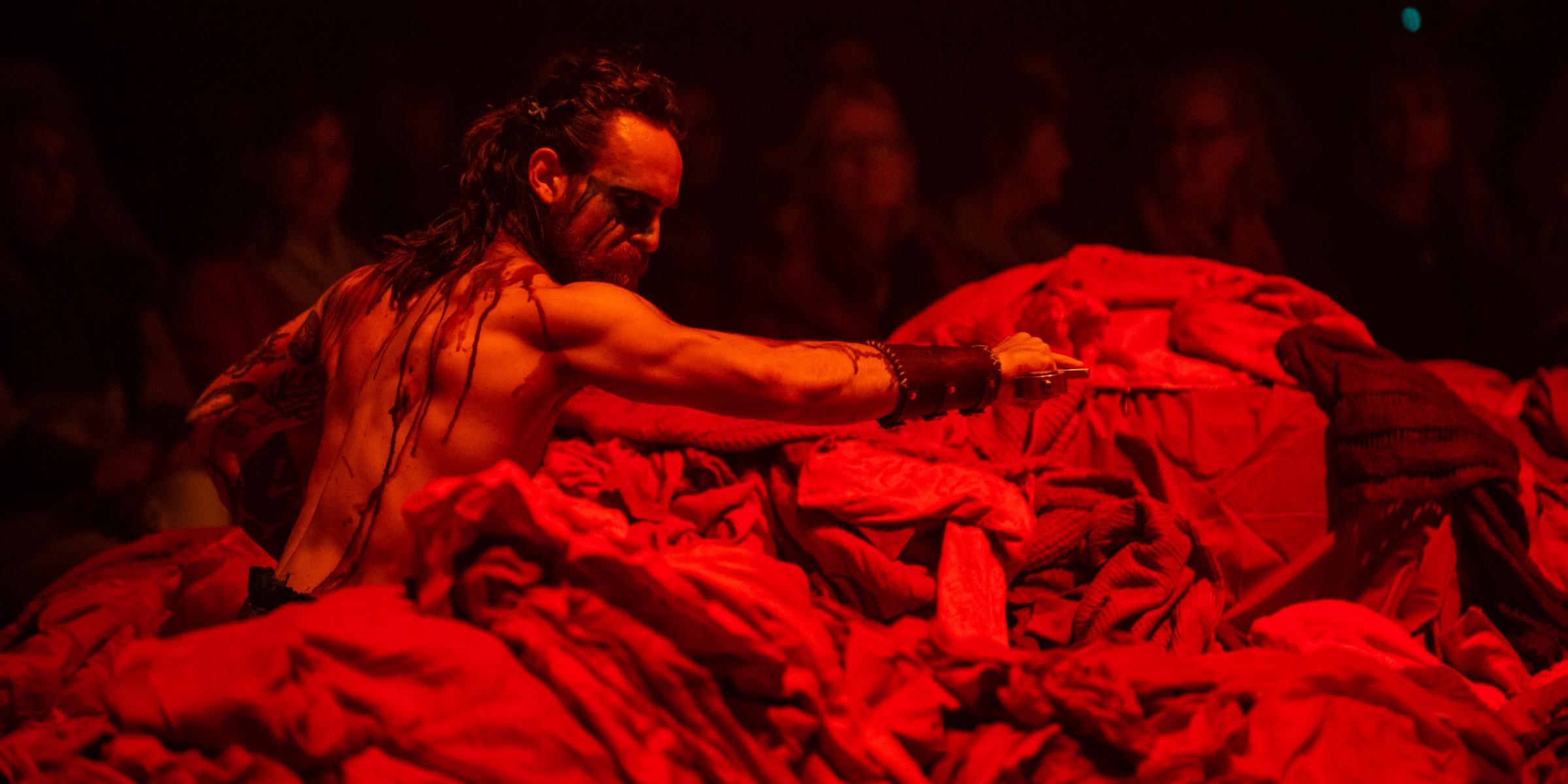 Nawr Yr Arwr \ Now The Hero blends three periods of war: Celtic - represented by the epic War poem 'Y Gododdin'; The First World War - represented by The Brangwyn's British Empire Panels; and, the Contemporary - represented by a serving soldier from Swansea who provides the narrative arc for the performance.
The project's main stimulus are The British Empire Panels, an astonishing series of paintings by Frank Brangwyn, which are displayed in Swansea's Brangwyn Hall. The panels were commissioned in 1928 by the House of Lords to commemorate the First World War, but were rejected as 'too colourful and lively' for the British Parliament. Lord Crawford, vehemently expressed his opinion in the Daily News, describing the panels as 'all tits and bananas!'
As with much of Rees' work, the experience will be a promenade, where the audience will be guided by the show's main protagonist - The Peace Protester, played by the Welsh performer and frequent Rees collaborator, Eddie Ladd. The Peace Protester provides a crucial counter-narrative to the contemporary soldier's tale.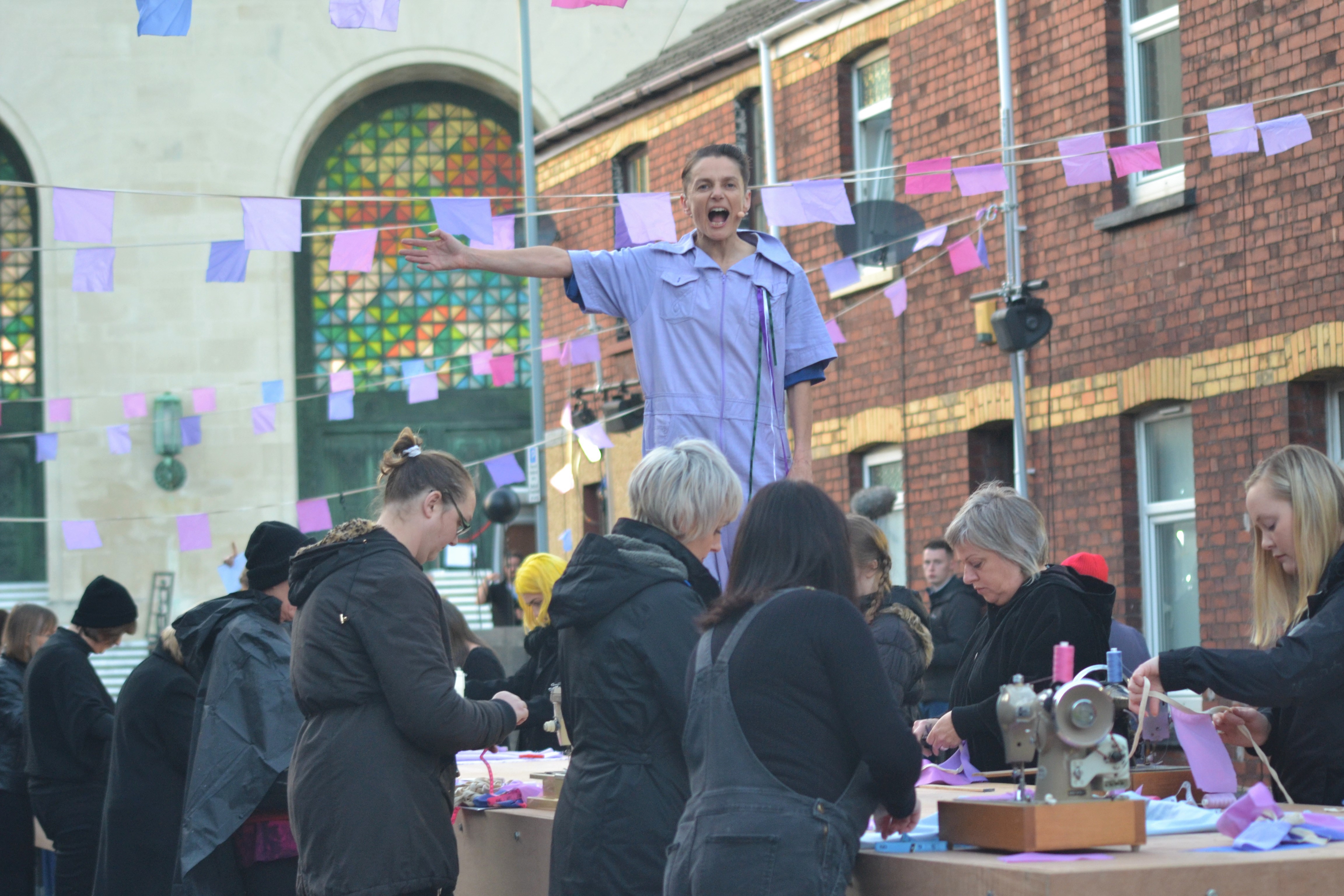 The 'Hero' in the show's title alludes to the famous 1917 Eisteddfod chair-winning poem 'Yr Arwr' (Blessed Peace) by Hedd Wyn, a pacifist who was born on a farm in Gwynedd and died with half a million others at Passchendaele. Today, the 1917 festival is known as 'Eisteddfod y Gadair Ddu' – the Eisteddfod of the Black Chair.

The audience will experience scenes, meditations and reflections of war/peace via a military storming, a raucous wedding party, a protest dance and an ancient wake. It culminates with an outdoor harvest supper curated by artist Owen Griffiths and framed around the symbolism of Brangwyn's work. This will include the indigenous vegetables and herbs depicted in the panels, grown locally in Swansea through Griffith's project GRAFT at National Waterfront Museum and served as a soup, thus offering an opportunity for the audience to ingest the panels and to contemplate the experience that the paintings have provoked.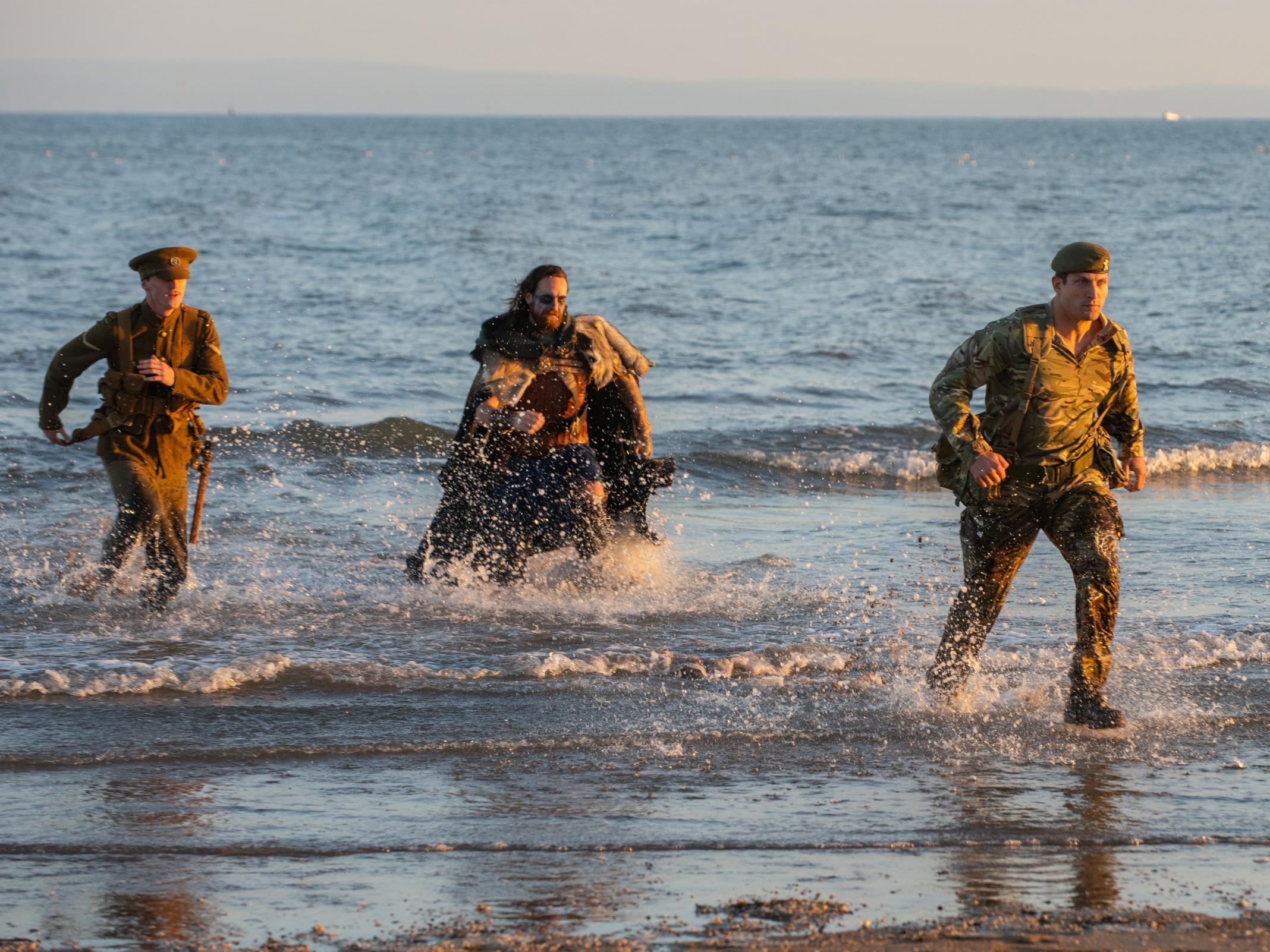 NOW FOR
MORE
Now For More is an opportunity to enjoy Now the Hero's theme over a FREE festival weekend. Swansea is a diverse city, packed with heritage, culture and creativity. Its cultural melting pot of museums, galleries, parks and theatres will interpret, in their own way, the impact of war and conflict on human relationships, through special events, exhibitions, artists' talks, family activities and trails, public art, workshops and performances.
Read more