NOW THE
PERFORMANCE
Nawr yr Arwr/Now the Hero will be performed across a number of sites around Swansea Bay. The wider project blends three periods of war: Celtic - represented by the epic War poem 'Y Gododdin'. WWI - represented by Brangwyn's British Empire Panels and the Contemporary - represented by a serving soldier from Swansea who provides the narrative arc for the performance.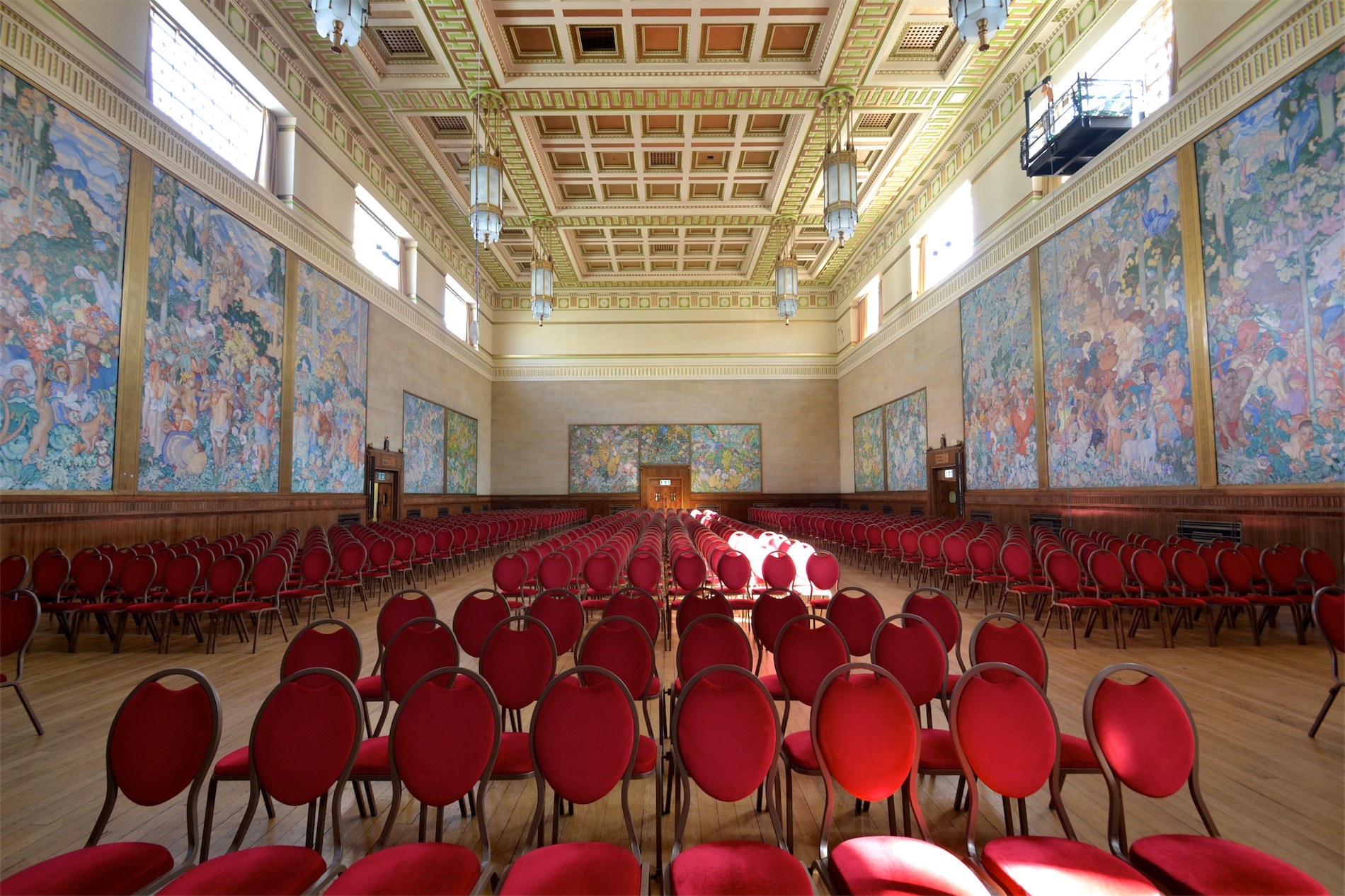 Audiences will be able to enjoy:
interventions on Swansea beach and the streets around the Guildhall
performances and installations within the Brangwyn and Guildhall
a temporary garden within the Guildhall Rotunda
food-growing projects across the city and surroundings, and a Harvest gathering
NYA/NTH extends Rees' creative exploration and practice in site-responsive theatre with a musical element forming the project's core. This will be an immersive requiem, scored by the late twice Oscar-nominated Icelandic composer Johann Jóhannsson ('The Theory of Everything', 'Sicario' and 'Arrival') in collaboration with budding composer Owen Morgan Roberts. The libretto will be written by BAFTA Cymru winning writer Owen Sheers ('Mametz' and 'The Passion') and sung by Polyphony – Stephen Layton's world famous Grammy winning choir.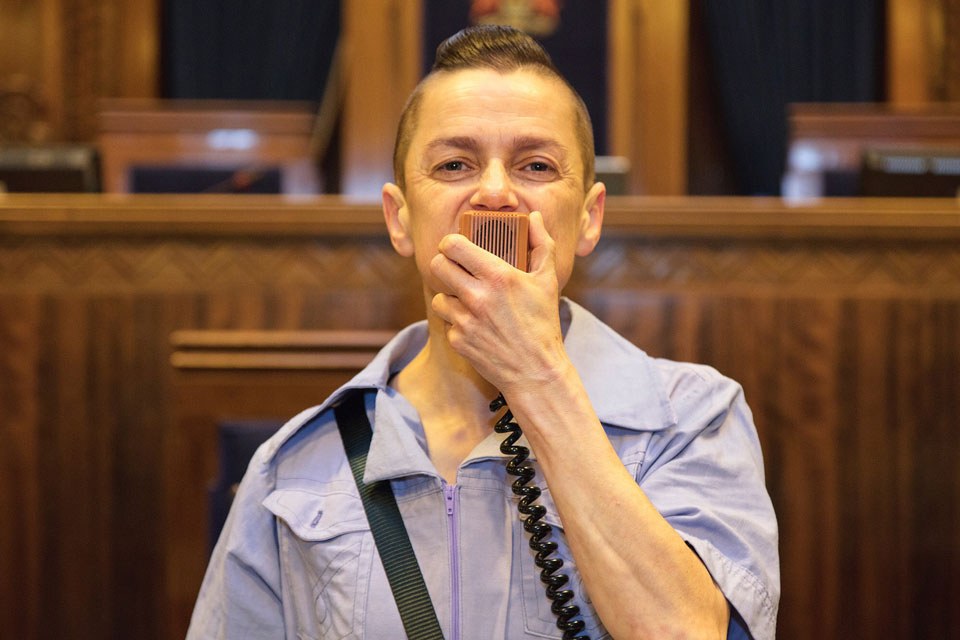 Peace Protester/Eddie Ladd - Image : Hywel Harris
As with much of Rees' work, the experience will be promenade, where the audience will be guided by the show's main protagonist - The Peace Protester, played by the Welsh performer and frequent Rees collaborator, Eddie Ladd. The 'Hero' in the show's title alludes to the famous 1917 Eisteddfod chair winning poem 'Yr Arwr' by Hedd Wyn (Blessed Peace), a pacifist who was born on a farm in Gwynedd and died with half a million others at Passchendaele. Today, the 1917 festival is known as 'Eisteddfod y Gadair Ddu' – the Eisteddfod of the Black Chair.
The Peace Protester provides a crucial counter-narrative to the contemporary soldier's tale.
Who is the real Hero of this story? Come find out for yourself.
NOW FOR
MORE
Now For More is an opportunity to enjoy Now the Hero's theme over a festival weekend. Swansea is a diverse city, packed with heritage, culture and creativity. Its cultural melting pot of museums, galleries, parks and theatres will interpret, in their own way, the impact of war and conflict on human relationships, through special events, exhibitions, artists' talks, family activities and trails, public art, workshops and performances.
Read more